Tim Roth on Returning to Marvel for "She-Hulk"
English actor Tim Roth opened up about returning to Marvel Cinematic Universe (MCU) in the series "She-Hulk".
Roth first collaborated with Marvel in the 2008 movie "The Incredible Hulk" playing Emil Blonsky, the scientist who would eventually become the Abomination, a monster who is more stronger and powerful than The Hulk.
"The Incredible Hulk" lackluster performance at the box office later resulted in its lead actor Edward Norton being replaced by Mark Ruffalo as Dr. Bruce Banner, also known as The Hulk.
Roth recently made his second appearance as the Abomination in "Shang-Chi and the Legend of the Ten Rings".
In a new interview, the English actor described his role as one that he enjoyed creating.
Roth noted that he found the process of working on "She-Hulk" to be quite a different and difficult experience until he met with Ruffalo on-set.
"I did The Incredible Hulk years ago, just because I thought my kids would be embarrassed by it. I did it for them and I really enjoyed making it. So when they came to me and said: 'We're adapting the She-Hulk thing. Can you come back as that character again?' I was like, sure. It should be fun," he stated.
Roth added: "I was very surprised though because it was difficult at first. It was only when Mark Ruffalo came in to shoot his stuff [reprising his role as Bruce Banner] that I went: "Oh, that's how you do it! With a sense of humor!"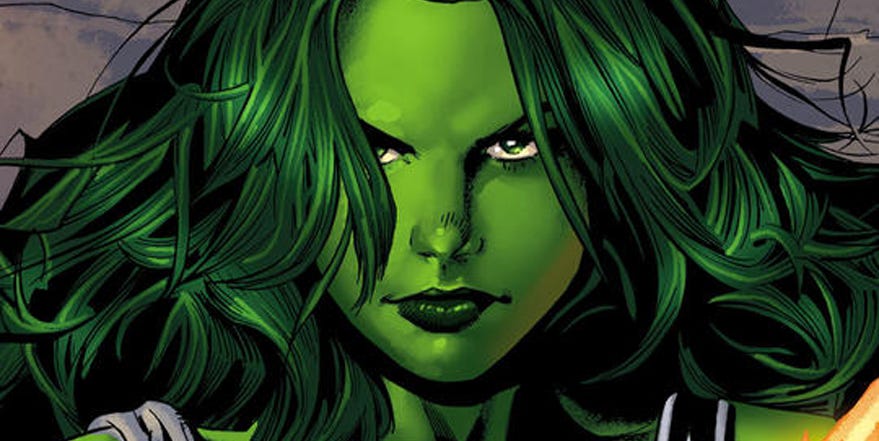 "She-Hulk" revolves around Jennifer Walters (played by Tatiana Maslany), a lawyer who specializes in cases involving superhumans and can transform into a green monster after a blood transfusion from her cousin, Banner.
"She-Hulk" consists of ten episodes and is created by Jessica Gao, with Kat Coiro as lead writer.
It will also feature Ginger Gongaza, Renée Elise Goldsberry, and Jameela Jamil.
"She-Hulk"  is set to debut on Disney+ in 2022.
بوابتك العربية محرك بحث اخبارى و تخلي بوابتك العربية مسئوليتها الكاملة عن محتوي الخبر Tim Roth on Returning to Marvel for "She-Hulk" او الصور وانما تقع المسئولية علي الناشر الاصلي للخبر و المصدر صدى البلد كما يتحمل الناشر الاصلى حقوق النشر و وحقوق الملكية الفكرية للخبر .تم نقل هذا الخبر اوتوماتيكيا وفي حالة امتلاكك للخبر وتريد حذفة او تكذيبة يرجي الرجوع الي المصدر الاصلي للخبر اولا ثم مراسلتنا لحذف الخبر